Avi Lewis is a leading voice in progressive journalism, climate justice, and Canadian politics. Here, you'll find a selection of press highlights, high-resolution images for media use, and biographies of different lengths.
For media inquiries, speaking engagements, or other professional requests please email media@avilewis.ca.
---
In the News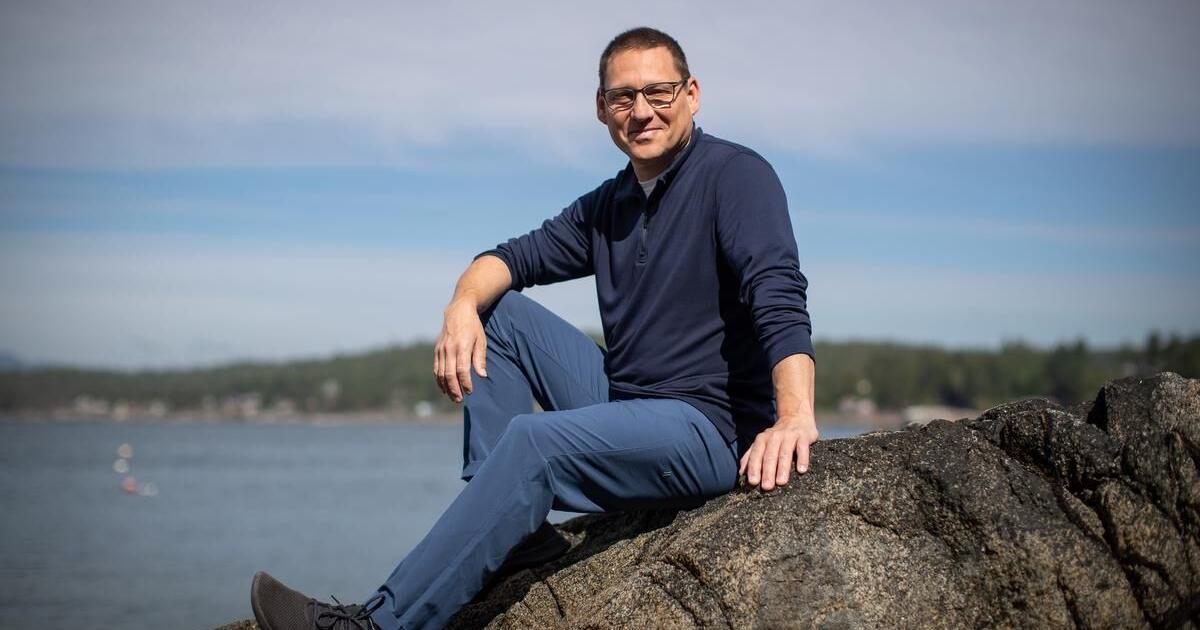 ---
Avi Lewis is a filmmaker, climate activist, and educator. He is currently an Associate Professor at the University of British Columbia's Centre for Climate Justice in Vancouver, BC. When he is not teaching, he lives in xwilkway/Halfmoon Bay, BC on shíshálh traditional territory, with his wife Naomi and their son, Toma.
Avi has spent his life and career advocating for social justice and working with progressive movement leaders like Alexandria Ocasio-Cortez, with whom he collaborated on a short film about the Green New Deal. In fact, Avi was born into a left wing political tradition. His grandfather, David Lewis, was a founder and leader of the NDP as well as a key figure in the party's precursor, the Cooperative Commonwealth Federation, beginning in the 1930s. Avi's father, Stephen Lewis was the leader of the Ontario NDP in the 1970s before going on to become Canada's Ambassador to the UN and a distinguished international career.
It was however his mother, iconic Canadian feminist journalist Michele Landsberg, whom Avi followed - into a 25-year career in journalism. He became known for telling hard truths to power and powerful stories about people - particularly those engaged in movements for economic, social and climate justice around the world.
He began his broadcast career in 1990 as a reporter on CityTV's Citypulse at Six, going on to co-host City TV's landmark music journalism show "The New Music." At the same time, he was MuchMusic's Political Specialist, pioneering political "uncoverage" for a youth audience in Canada.
In 1999 he moved to CBC Newsworld, where he hosted counterSpin with Avi Lewis, presiding over more than 500 live televised debates in three years. His other shows at CBC included On the Map with Avi Lewis and The Big Picture. In 2008, Lewis co-founded and became the host of Fault Lines, an acclaimed weekly documentary series on Al Jazeera English Television.
Avi has also produced and directed two acclaimed feature length documentary films, The Take in 2004 and This Changes Everything in 2015. The Take followed Argentina's legendary movement of worker-run businesses, premiering at Hot Docs and the Venice Biennale before theatrical release in Canada, the U.S., and across Europe and winning the International Jury prize at the American Film Institute festival in Los Angeles. This Changes Everything premiered at the Toronto International Film Festival in September 2015. It was launched with grassroots screenings around the world in the lead-up to The United Nations Climate Conference in Paris, and is now available in 12 languages.
In 2015, Avi was a co-author of the Leap Manifesto, which launched with the support of hundreds of artists and organizations, and was signed by more than 50,000 Canadians. The Leap Manifesto upended the climate conversation in that year's federal election, and Avi spent the next five years pursuing its vision in the world of art and activism. The Leap launched campaigns such as Delivering Community Power in partnership with the Canadian Union of Postal Workers and a People's Bailout in the first wave of the Covid-19 pandemic. The Leap released viral short films connecting bold climate action with housing, migrant rights, democracy and the Green New Deal - with narrators like Thandie Newton, Danny Glover, Emma Thompson and Gael Garcia Bernal. In 2019 he produced and co-wrote the Emmy-nominated animated short film, Message from the Future with Rep. Alexandria Ocasio-Cortez which was viewed more than 12 million times across platforms. In October 2020 he produced and co-wrote the sequel, Message from the Future II: The Years of Repair with Opal Tometi, co-founder of Black Lives Matter.
In his capacity as a speaker and educator, Avi has given keynotes in conferences and at universities throughout Canada and the US. He worked as a lecturer at Rutgers University in the Journalism and Media Studies Department teaching documentary film. Avi is currently an Associate Professor at UBC's Centre for Climate Justice.
In 2021, Avi took another leap to become the third generation of his family to run for office for Canada's New Democrats, the party his grandfather helped found in the 1930s and his father helped reinvent in the 1960s. Although he was not elected in West Vancouver–Sunshine Coast–Sea to Sky Country, he earned the most votes of any New Democrat candidate in the riding, nearly doubling the party's vote share from the prior election.
---
Photos and Video